Do you know what this is?
(photo credit:
http://www.webmd.com/skin-problems-and-treatments/psoriasis/ss/slideshow-psor-overview
--Thanks!)
It's psoriasis--not a fun condition as you can imagine.
Click on the photo credit link above for information and more pictures.
August is World Psoriasis Awareness Month.
(photo credit:
http://saresearch.com/news/psoriasis-awareness-month-has-arrived/
Thanks!)
This disease not only takes its toll physically, it also takes its toll emotionally and financially.
This link:
http://www.healthline.com/health-slideshow/best-psoriasis-blogs#1
gives you links to blogs by real people living with psoriasis.
Reading their stories can give you insight about how it is to live with disease and how they cope.
Do people in Nepal suffer with psoriasis? Of course.
This case study from the Kathmandu University Medical Journal is interesting:
http://www.kumj.com.np/issue/37/83-84.pdf
The following link is to an article from Gulf News which explains the emotional impact of psoriasis.
If we understand this emotional impact, and accompanying depression and social stigma
some people are living with, we can be a help and support to them.
http://gulfnews.com/news/uae/health/people-with-psoriasis-suffer-social-stigma-1.1171652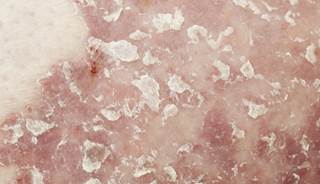 (photo credit:
http://www.psychiatryadvisor.com/mood-disorders/psoriasis-autoimmune-depression-stigma/article/434336/
Thanks!)
Click the above photo credit link to find out even more information about the depression that can occur for psoriasis sufferers. (You will also find many other interesting articles there.)
Your friends and loved ones who may be suffering with any medical problem will appreciate
all of your care, concern, and support! Kindness is never overrated!
(photo credit: 2catsandchloe.com--Thanks!)
(photo credit: brainyquote.com--Thanks!)
To end with, we leave this link:
http://www.supportindia.com/category/health-tips-2/
which is FULL of many interesting health tips! At the bottom, there's a link to Page 2!
Quiz yourself and see how many you already knew!
Have a safe and healthy day, week, month, year, and life!