Hello! We hope you are having a lovely summer day!
We are having lovely HOT and HUMID days here this summer.
This means our neighbors are able to get their rice planted.
We are all praying for more rain however.
Here, this summer, at Scheer Memorial Hospital, besides our usual business,
which keeps us busy serving the sick and wounded with love,
we have started a new and important campaign.
If you keep up-to-date via our Facebook page, you already know about it.
The following details are straight from our Facebook page:
Announcement: Free Pediatric Hernia & Hydrocele Surgery Camp now in session for ages 2-12. There is funding for 100 patients, on a first come, first served basis. Please call 984-139-4900 for more information.
Isn't this wonderful news?
We are so thankful for the donors who are making this surgery possible
for children who would otherwise have to live with their conditions.
Illness in every person is difficult. However, to watch a child battle illness is the most difficult since they don't understand why they don't feel good and can't go out to play.
This picture, from texaspediatricsurgery.com, shows some of the places on the body
where hernias can show up.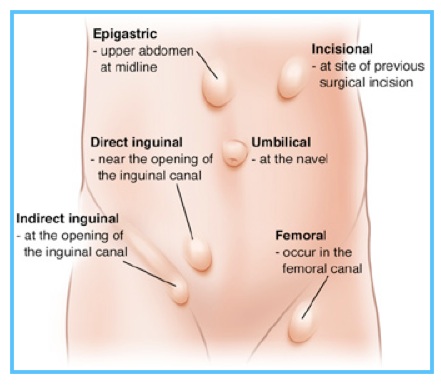 All parents know that it's a huge worry when the health of your precious children is compromised.
If there is a financial worry as well, it becomes more difficult.
Therefore, again, we say THANK YOU to our donors!
They can only imagine the happiness they are giving to the families able to benefit from their donation!
Do you know much about pediatric hernias?
This article from kidshealth.org explains the many intricacies of hernias in children :
http://kidshealth.org/parent/system/surgical/hernia.html
Do you know much about the condition named hydrocele?
This article from webmed.com explains the many intricacies of hydrocele conditions:
http://www.webmd.com/parenting/baby/tc/hydrocele-topic-overview
To end this post, we have some pictures of our dedicated surgical team performing these surgeries
and giving back quality of life to our young patients.
Have a nice day! Many blessings for all of our supporters and friends.
Stay tuned for further news.
Dr. S. Bhuju is the team leader and surgeon.
Keeping meticulous records is an integral part of the job.